PUT YOUR SKILLS AT THE SERVICE OF INNOVATION FUNDING..
It is also an opportunity to develop knowledge within an organisation structured on kindness and technical financial skills at both national and European level. innochain© is a pioneer in the financing of the entire innovation chain, from seed to series B, including Equity search and funding, European Grants and financing, bridge and venture loans (directly from our dedicated funds), bank support, guarantees, etc.
AGILE SPIRIT
The innochain® culture values teamwork and proximity between all. Everyone contributes actively to our success. The know-how developed by our teams firmly anchors our company in a dynamic of excellence of which our services are the proof.
PERSONNAL DEVELOPMENT
We believe that each individual should find a signification in his/her work.
At innochain®, we give meaning to the mission of each individual by allowing him/her to contribute to the development of the best of innovation.
REMOTE WORK 100%
Working at innochain® also means being able to invest in a new professional career that is 100% compatible with your ambitions and your personal well-being. Because talent is everywhere and because we operate at European level, you can choose to work 100% remote.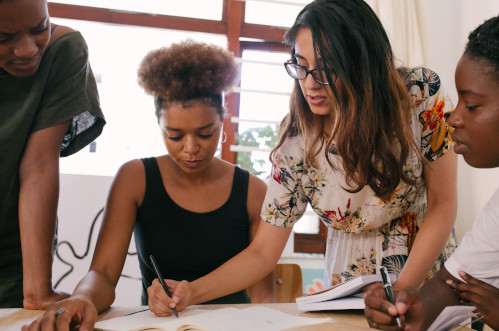 SOCIAL ENGAGEMENT
We have been committed since our inception to creating jobs and training our employees to maintain their level of excellence and enhance their expertise.
Diversity, inclusion and fairness are paramount in our recruitment. We are a responsible employer and we work hard every day to remain so.
Willing to join
innochain?
Follow innochain On Social Media
innochain HQ
41 avenue de la gare,
1611 Luxembourg
GRAND DUCHY OF LUXEMBOURG
*****
Rond-point Robert Schuman 2-4
1000 Brussels
BELGIUM