EUROPEAN PROJECTS
innochain© is a European business bank coupled with an investment bank "First InnoFund©" to meet all the financing needs of innovative SMEs and mid & late stage start-ups. innochain© is based in Luxembourg and operates across Europe. Our Experts are Entrepreneurs but also Experts & Auditors for the European Commission and French Foreign Trade Advisors.
innochain© is the Business bank funded by Marketkaps and Aleo Finances International.
innochain© is your first partner for all your needs for financing your R&D and innovation, material and immaterial investments and HR.
CONSULTANCY FOR EUROPEAN
R&D
PROJECTS
We are specialised in supporting the growth of organisations through innovation, collaborative pan-european R&D projects and access to funding. 
HELPING FUNDING YOUR
R&D

AND

INNOVATION
We help our clients applying to numerous public and private funding at local, regional and national level (bpifrance, sowalfin, etc.). Our expertise lies in our capacity to prepare, structure and present winning projects for your acceleration.
We assist our clients in every projects' implementation stages, making sure the objectives are reached, technical and financial implementation are approved.
We are running our client's portfolio in different programmes and for different types of organizations, providing professional assistance for the coordination and management of funded projects. We allocate dedicated consultants to each project, who are fully connected with the organization's internal team, and we guarantee that activities are implemented and the goals for technical and financial implementation are met.
We provide assistance according to each programmes' rules according to administrative and financial tasks for each organization's needs.
• Analysis and Planning of approved investments
• Monitoring of financial implementation
• Preparation and submission of payment requests
• Alerts for possible deviations and definition of corrective measures
• Support in project closure
• Support in preparation for possible audits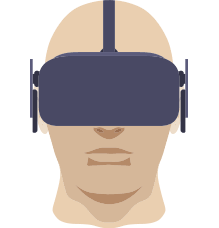 We help you search for partners in Europe and we provide specialised support in technical, administrative and financial coordination of the project, in direct cooperation and in proximity with the coordinator and associated partners.
• Support in defining short, medium and long-term priorities
• Planning, preparation and participation in consortium meetings
• Assistance in interaction with management bodies
• Assistance in technical and financial reporting
• Monitoring and alerts for indicators of observance of results
• Support in preparation and submission of payment requests
• Support in project closure
Follow innochain On Social Media
innochain HQ
41 avenue de la gare,
1611 Luxembourg
GRAND DUCHY OF LUXEMBOURG
*****
Rond-point Robert Schuman 2-4
1000 Brussels
BELGIUM