WE SUPPORT OUR CLIENTS WITH THEIR STRATEGIC FUNDING WHILE HELPING TO APPLY TO PUBLIC AND PRIVATE FUNDING PROGRAMME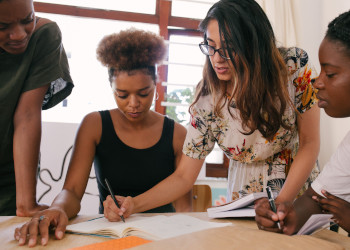 NATIONAL FUNDING & BANK LOANS
Our expertise lies in our capacity to prepare, structure and present winning projects for your acceleration. Building your funding strategy is a complexe task which requires deep expertise from professionals. As former bankers and expert in innovation funding, we help you structure, organize and plan your funding strategy. With more than 25 years of skills and expertise in applying to funding programmes at national and European level, public and private, we are able to provide the results you expect. In addition and depending on certain conditions, we are also able to support your project directly though our own dedicated Bridge loan,  Venture loan and Co-Equity funds.
Our teams is able to support your financial plan with the following services:
AND WE EVEN SUPPORT YOUR PROJECT WITH OUR OWN INVESTMENT BANK!
We have also founded First InnoFund©, a new generation of financial partner for innovative companies offering investment banking services.
The company develops its own range of Bridge and Venture loans or Equity fund directly on its dedicated co-investment funds.
First InnoFund® also assists and supports innovative European start-ups and SMEs in raising funds from investors outside or in addition to its own funds.
Follow innochain© on Social Media